Create Excitement Around Your Foot Care Nursing Business!
Start your new Foot Care Nursing practice with mass marketing appeal, or ... convert an existing practice to gain the same mass marketing appeal.
You can do this with the Agony of DaFeet Trademark Licensing Program. Your legal name stays the same. You'll simply use a DBA.
NOT A FRANCHISE


NO ROYALTY PAYMENTS

NO REPORTING TO CORPORATE OFFICE


BE THE DECISION-MAKER


WORK FROM HOME, A BUSINESS SPACE, OR TAKE IT TO THEM



GREAT STRATEGY FOR ESTABLISHING A REPEAT CLIENT BASE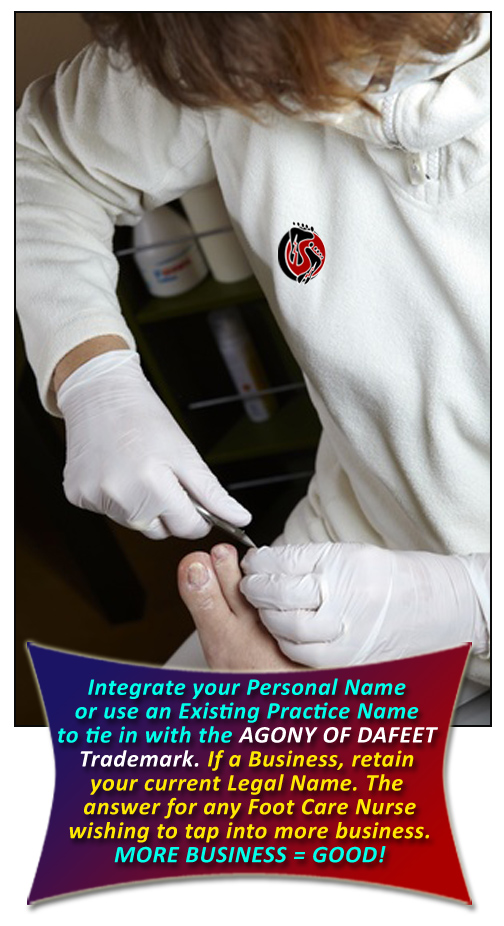 GRAB ATTENTION! ADD FLAIR ~ AFFORDABLE TRADEMARK LICENSING ~ PERFECT FOR BOTH MALE & FEMALE FOOT CARE NURSES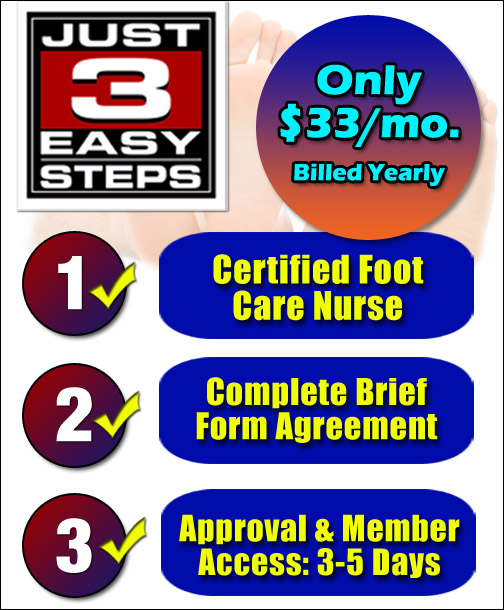 NETWORK MEMBER BENEFITS:
No expensive Franchise Fees. No Commissions. No Royalties.


Stand out from other Foot Care Nurses


Set your own Pricing & Session Lengths.


"Network Member" Status


Your very own "@agonyofdafeet.com" email address.



Electronic artwork of your new, Custom Trademark. Perfect for both Online & Print Marketing.
OUR NETWORK MEMBERS HAVE: